OPUS: The Day We Found Earth
by SIGONO INC. - April, 2016
Series links:
OPUS: The Day We Found Earth
,
OPUS: Rocket of Whispers
,
Rocket of Whispers: Prologue
Available at:
Steam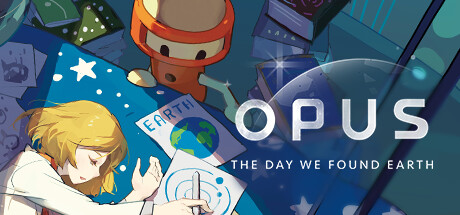 Dive into the boundless galaxy and embark on an emotional adventure!
Help our little robot, Emeth, to fulfill a century-old promise by finding Earth in order to save Mankind—so step into the spaceship, operate a deep space telescope, and find out what's out there in the unknown.
"A robot without a goal is nothing more than a calculator. So, listen up... Your goal, is to find Earth. Do we have a deal?"
- Dr. Lisa, the creator of the robot and who believes that Earth is not just a myth.
"We have a deal… Emeth will find Earth!"
- Emeth, the robot.

Features


An atmospheric experience with a rich story

A whole galaxy to explore and get lost in

Secrets of mysterious planets to be uncovered

Meticulously crafted art

A beautiful soundtrack to chill out to

Game Play
As the adventure begins, players operate an evolving space telescope to find Earth by scanning nearby stars. Also, the game is like a visual novel in which players can explore each crew member's secrets scattered around the spaceship with rich narration.