OPUS: Rocket of Whispers
by SIGONO INC. - February, 2018
Series links:
OPUS: The Day We Found Earth
,
OPUS: Rocket of Whispers
,
Rocket of Whispers: Prologue
Available at:
Steam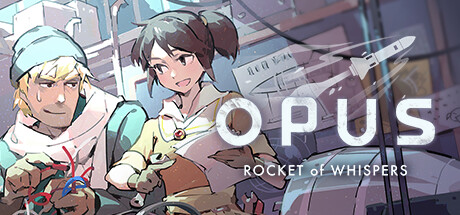 Travel across a world of ice and snow, through burned down ruins and treacherous peaks, to launch a rocket that will reach the stars.
"Once we fire the rocket, will these ghosts finally leave me?" Asked the man.
"Of course. Our goal, after all, is to return them to the cosmos" The witch replied.
Throughout the game, you will play as two survivors of an apocalyptic plague. Help them achieve the unimaginable of building a rocket, so they can return the deceased to their cosmic homeland through the ancient tradition of space burials.


Scour the land for parts to make a rocket that will join the stars

A story that comes from the heart

Conquer every unforeseen setback that awaits

Help the witch and child of rockets uncover the truth buried under the apocalyptic snow

Over 30 haunting music tracks, and vibrant environmental noises

Rocket of Whispers is a single-player adventure where players explore a vast snowy wasteland for rocket materials. As you dig through ruins and craft equipment to travel further, the story behind the demise of their world will slowly unfold through the artifacts you find.