I'm hoping this is going to be easy to understand, but if you need help, please let me know and I'll do my best.
You will need to
uninstall your Game Manager
, then reinstall
in a different way
.  Go
HERE
for instructions to to uninstall, then grab the file you need to reinstall.  I recommend saving the file on your hard drive somewhere easy to find.
GM all uninstalled?  Good!  Now use the
reinstall file
from Big Fish.  Just find where you saved the bfginstaller and double-click it.  Accept the user agreement, and it will install.  Once it finishes, you'll see the following: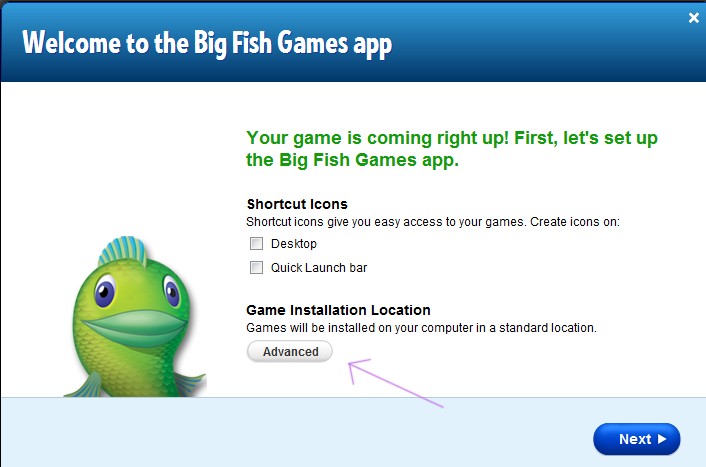 Check the boxes if you wish (I prefer not to use the shortcut icons), then click on the "
Advanced
" button.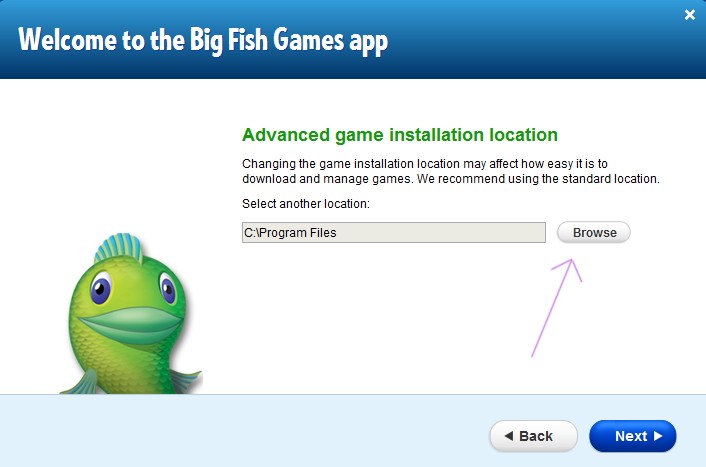 The C:\Program Files you see in the screen above is the default location, and likely where you have your game files saved right now.  Click on the "
Browse
" button, find your external drive, then click the OK button.
Now that you've got the path chosen, it should be showing where the C:\Program Files was.  Click on the "
Next
" button.
Provide your e-mail address, as required, then select the "
Finish
" button.  Be sure to unselect the Game Splash box if you don't want to receive the weekly e-mail (not the Daily Game Splash -- this is the one that tells you when the TOPSECRET sales, etc. are running.)
Now you're all set up to start downloading on your external drive!
But wait... where are all of your previously installed games? 
Don't panic, they're still there!  It's just the the GM is no longer looking on your main hard drive, so it can't see them!
Never fear, Genkicoll is here 
  and I'll tell you how to access these previously installed games in the next post!