I was told about a new site that offers direct download of free games with no membership or registration required!
This site offers a wide variety of genres from TM to Match-3 to HOG to Arcade to Racing and more!
https://www.gametop.com/
I found some real gems there, such as Adam Wolfe, the Jewel Match series, Rooms: The Unsolvable Puzzle (aka Rooms: The Toymaker's Mansion), Forgotten Tales: Day of the Dead, a slew of solitaire games, Island Tribe, Roads of Rome and more!  Very cool!
So what's the catch?
The games truly are free -- there are no advertisements in the games -- but each time you finish installing or exit a game, GameTop's website will pop up in your browser.
Each time you enter a game that you've gotten from these folks, you'll get a box that pops up telling you about their site.  Like so: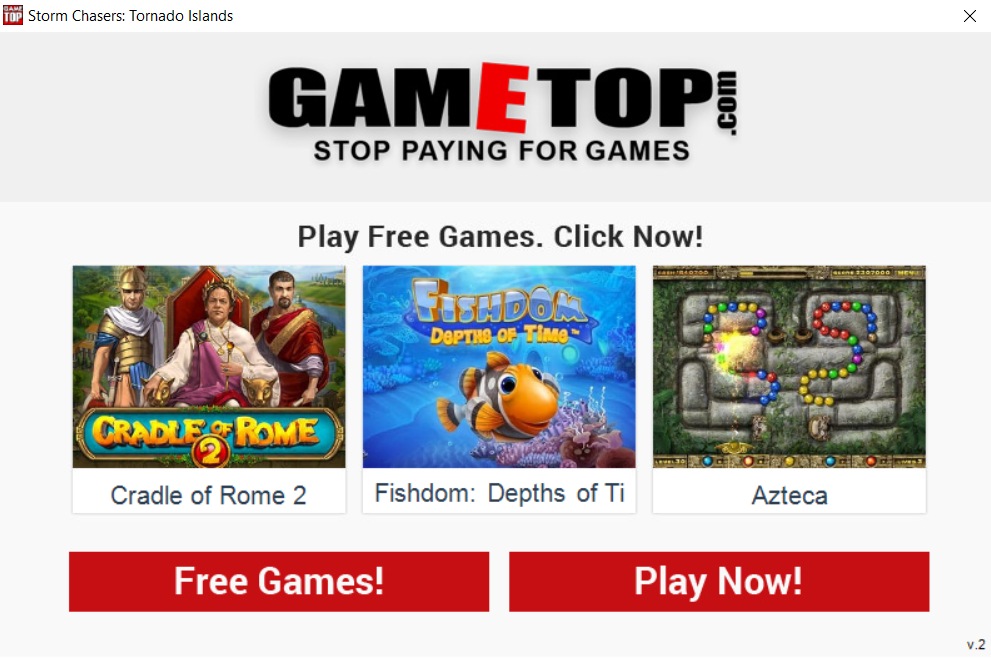 Just click on the Play Now button and you're all set!  (By the way, you should totally grab Fishdom: Depths of Time.  It's really fun!)
There's a limit to how many games you can download a day -- I think 12?
I haven't had any issues whatsoever, just that small annoyance of the website popping up, and let's face it... That's a small price to pay to get these games!
Have fun, folks!