I've changed the banner a couple of times lately, but did not announce a new Featured Game, simply because they were games that I had recently posted reviews on.
Now we have an older game that I'd like to spotlight - one that was ahead of its time in the world of IHOG's, and still stands up today:
Deadtime Stories
This is one of my eldest's favorite games, which she played through three times straight, and has played a couple of times since. It has an unsettling story, which in part featured the real-life woman Delphine LaLaurie. The graphics are gorgeous, the gameplay adventure-esque, and the story is engaging, to say the least!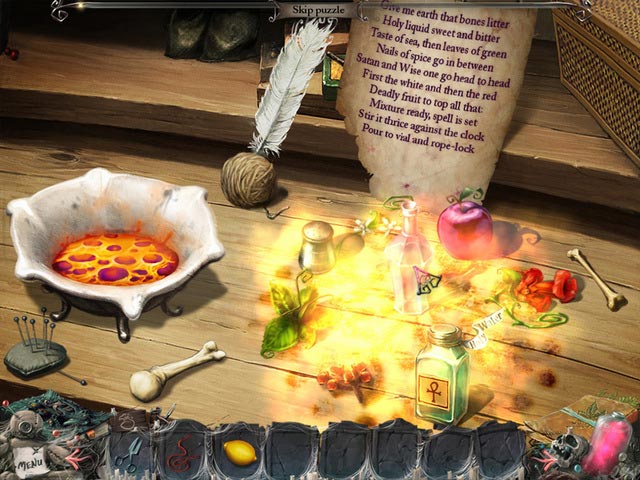 As you can see, we have to make some potions, and for those who worry about such things, I do not remember harming any creatures during gameplay -- including other humans.
Deadtime Stories was set up to be a series of different stories, and I really wish that I-play had continued with the project (I'm just assuming that they haven't, since this one was released in 2010). This is an excellent game, and I highly recommend it!