Girlfriend Rescue
by Aldorlea Games - Summer, 2014
Available at:
Aldorlea
(Strategy Guide available)

Girlfriend Rescue is a thrilling new adventure with an enthralling story where "Taken" meets "24".
Innovative in many aspects, mixing rogue-style RPG and Beat 'em Up in a unique way, this game is a clear departure from the usual Fantasy formula.
You have very little time to find where your girlfriend has been taken, and to defeat whoever did it.
It seems a tough and big task. But true love doesn't calculate - it's the highest form of emotion, and this is why you just go after her... death or success, what will it be? Maybe YOU can decide on the outcome!


Enthralling Adventure Set in a Modern World

Stunning Artworks from the Team Behind Moonchild, The Book of Legends and Undefeated

Rename all your characters to yourself, your friends, your family - whoever you want, really

14 Bonus Items to Obtain Upon Completing Each World

Innovative and Strategic Battles

Original and Inventive Spells Unique to Each Character

Incredible Set of Items, Weapons and Equipment

Tons of Status Ailments to Enhance the Strategic Aspect

6 Modes of Difficulty (including Rogue, Maniac & Legendary, but also Easy)

Visible Encounters, Auto-Save & Optional Mouse Control

Great Replay Value with Tons of Possible Parties

Cast of 9 Characters to Choose from, Not Including 4 Unlockable "Secret" Ones

79-page Strategy Guide Available if You Need it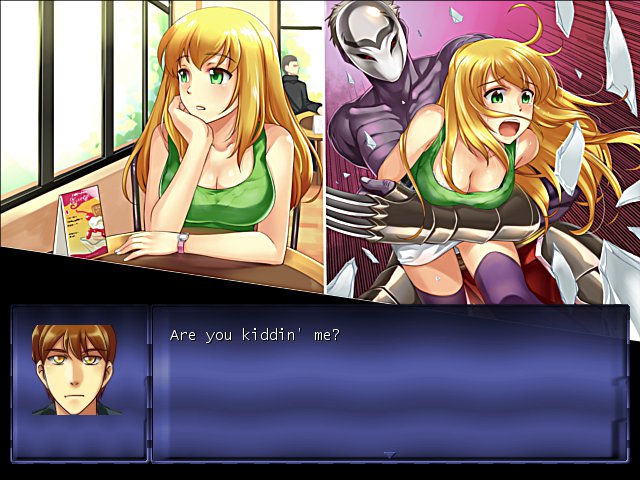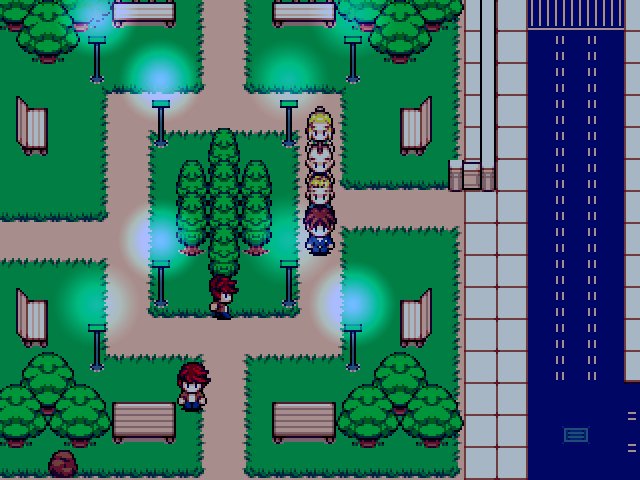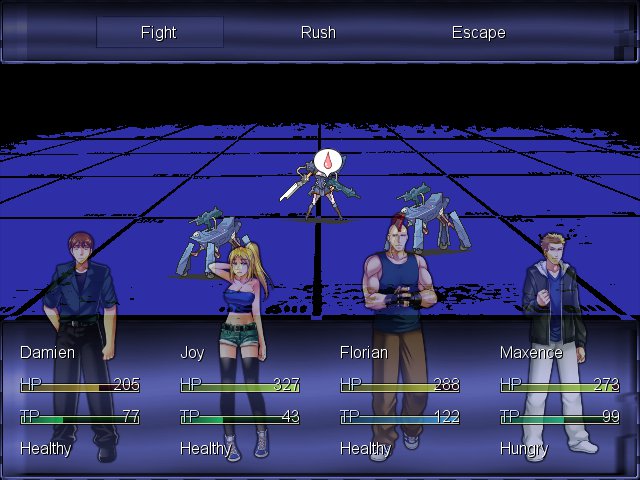 (Above edited in by Genkicoll)
~~~~~~~~~~~~~~~~~~~~~~~~~~~~~~
Story: 
You're main character (default name Dan) is in love with a girl (default name Laura).  She is sitting at the cafe enjoying herself while Dan is on his way to meet her there to tell her how he feels about her.  When all of a sudden she gets kidnapped and Dan and his friends couldn't stop it because it all happened so fast.  So off Dan and his friends go on a journey to rescue Laura.
Game Play:
This is not your typical RPG where you're on a journey stopping at little towns and such.  In this RPG it's all modern where you visit different worlds.  And in each world you fight so many enemies and it gives you bonuses to help you along the way.  In each world you have policeman that give you info, let you save your game or heals your entire party for 60 gold.  If you don't use the heal police you will get special artwork after completing the game.  I use the police and you'll see why lol. 
Some worlds that you will visit:
First World:  It's the town the where the party grew up in.  Detroit, Michigan. 
Second World:  Building.  You go through about 6 floors of an office building with computers, water coolers and such.
Third World:  Laboratory.  There's 15 floors of this infested with zombies. 
Fourth World: Sewers:  Another 15 floors.
Fifth World:  Train:  Six cars to go through
Sixth World:  China Town:  Ten levels
Seventh World:  Stadium
There's a couple of other worlds too.  I am only at the train so far.  It's a long game trust me.  The price of the game is $14.99, and if you want the strategy guide, that's $6.99.  I bought both.  Otherwise you will get seriously lost lol.
Guide:
Has all the maps, the walkthrough, best strats on how to beat the monsters, advices on who to choose for the party and so on.  For my party I took:  John (heavy hitter), Snow (Can break into cars and get extra items.  Also gets you more money for the things you sell), Cookie (She's a frog and hits multiple enemies each turn with status ailments and brute force), and then Dan the main character.
All in all I love the game.  Very different from the norm.  Indy did a superior job with the game, and I love the music in it.  Have fun!