I was having a lot of trouble in one of my dash games because the cursor was too small... Turns out that you can increase the size of your system cursor!
This is super-easy!
1. From your desktop, click on the Start button, then select Settings > Ease of Access > Cursor & pointer.
2. Use the slider to change the cursor size. That's it!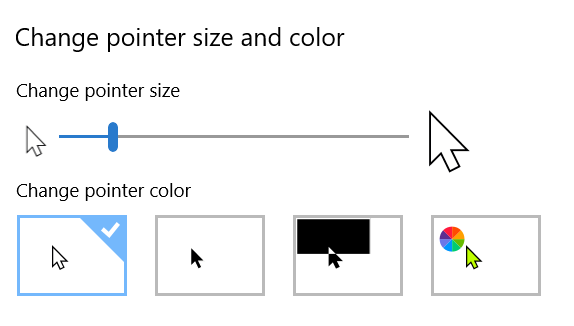 While you're there, you can change the color, and multiple other things to make your life easier.