Dreamfall Chapters
by Red Thread Games - October, 2014
Series links
:
The Longest Journey
,
Dreamfall: The Longest Journey
,
Dreamfall Chapters
Available at:
GOG
Steam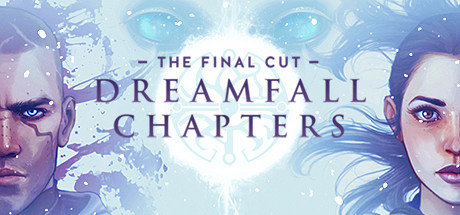 Dreamfall Chapters is the Kickstarted-funded follow-up to award-winning adventure games The Longest Journey and Dreamfall: The Longest Journey.
Book One: Reborn is available now! Your purchase includes all five books. The remaining four books will be available as a free download as soon as they are released!
Dreamfall Chapters is an episodic, story-driven adventure game about choices and consequences, dreams and reality, magic and science, chaos and order, and the broken heroes whose actions will shape the course of history in all worlds.
Set in parallel worlds — one a dark cyberpunk vision of the future, the other a magical fantasy realm — the game follows two broken heroes on their journey across worlds to save the very nature of dreams from the Undreaming. Dreamfall Chapters is a mature, emotional, dark, magical and heartbreaking adventure that will take you by surprise.
With a brand new storyline, Dreamfall Chapters introduces new players to The Longest Journey Saga, while returning players will get the conclusion they have been waiting for ever since the end of Dreamfall: The Longest Journey.


Experience a deep and emotional episodic storyline that continues the epic saga of The Longest Journey — an award-winning story the New York Times called "compelling" and "terrific"

The sequel to acclaimed Adventure Game of the Year, Dreamfall: The Longest Journey

Shape the story and the course of your journey through your choices and actions, and live with the surprising and sometimes devastating consequences

Connect your game and see the choices your Steam and Facebook friends have made before making your own, and share your decisions with everyone playing the game

Explore beautiful, rich, detailed and original worlds that combine a stunning cyberpunk vision of the future with magical fantasy, along with a broken and decaying dreamscape