"Nimaru" is actually my brother, the one who's currently in Japan. He's a huge My Little Pony fan, and his fan art & stories are AMAZING!
You don't have to be a brony to understand this, but for those who don't know:
Definition from
www.urbandictionary.com:
A name typically given to the male viewers/fans (whether they are straight, gay, bisexual, etc.) of the My Little Pony show or franchise. They typically do not give in to the hype that males aren't allowed to enjoy things that may be intended for females.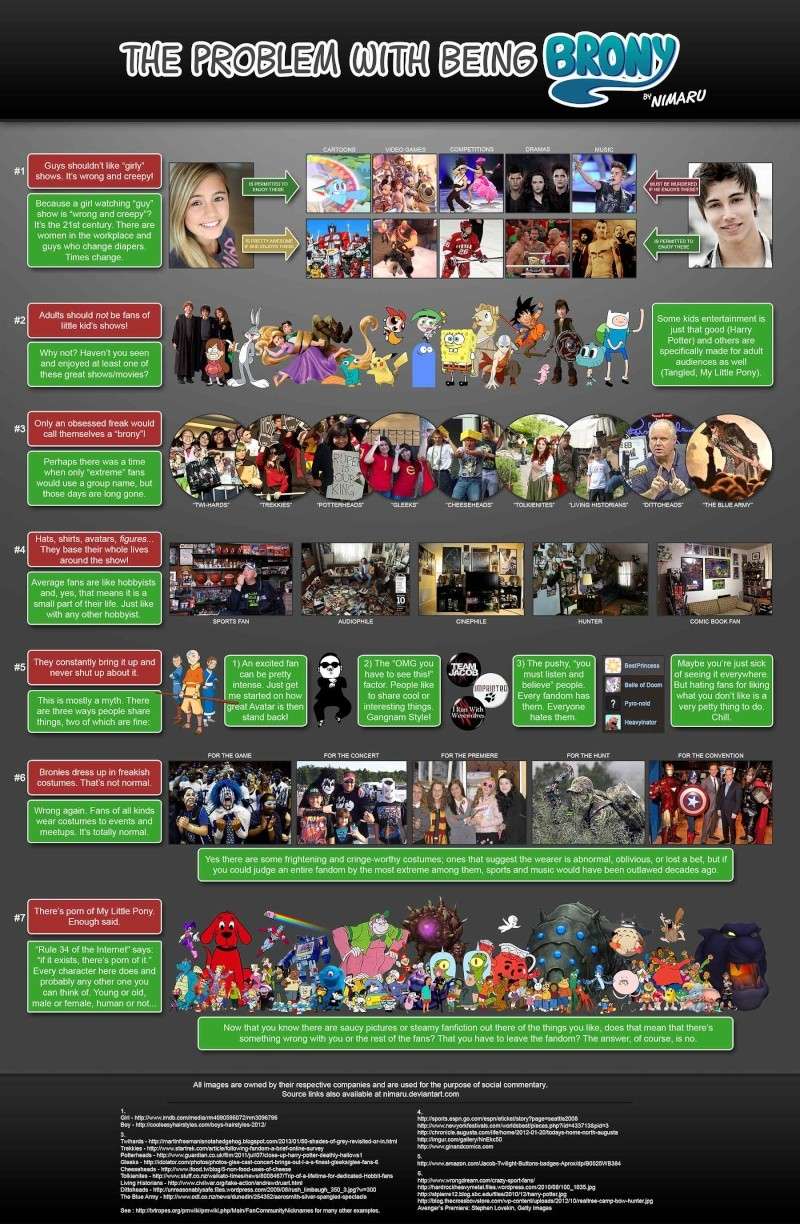 I was given permission to post this here, but this is the low-quality version. To see the original version, go here:
http://nimaru.deviantart.com/art/The-Problem-With-Being-A-Brony-372768705
For more information on my brother's MLP obsession, check out
THIS
thread.