LIKE THESE ????? 
Ferrero Rocher is a chocolate and hazelnut confectionery produced by the Italian chocolatier Ferrero
then you'll LOVE this .....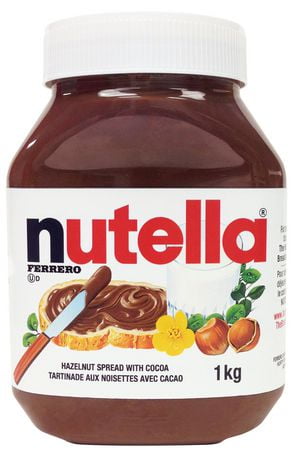 it is not new ... just new to me !!!
as a senior ... extras are not in my budget
along with groceries, at times. 

but the food fairy gifted me a jar .....  
and it is so YUMMMMMMMMMMY !! 
haven't figured out the best way to enjoy this lovely concoction ... as seen on TV  ...  lol 
so it is finger food at the moment !!!  
and ... no dishes.  
soooooooooooooooooooooooooooooooooooo good  !!