Since this keeps being a problem on Big Fish's end, I thought it would be nice to have a thread to gripe, commiserate, and (hopeful) whoop with joy when we finally get our codes!
If you didn't get your coupon from the
Midnight Castle July 14th promo
, here is proof to give to Big Fish that the only requirement was to DOWNLOAD the game (not play it!)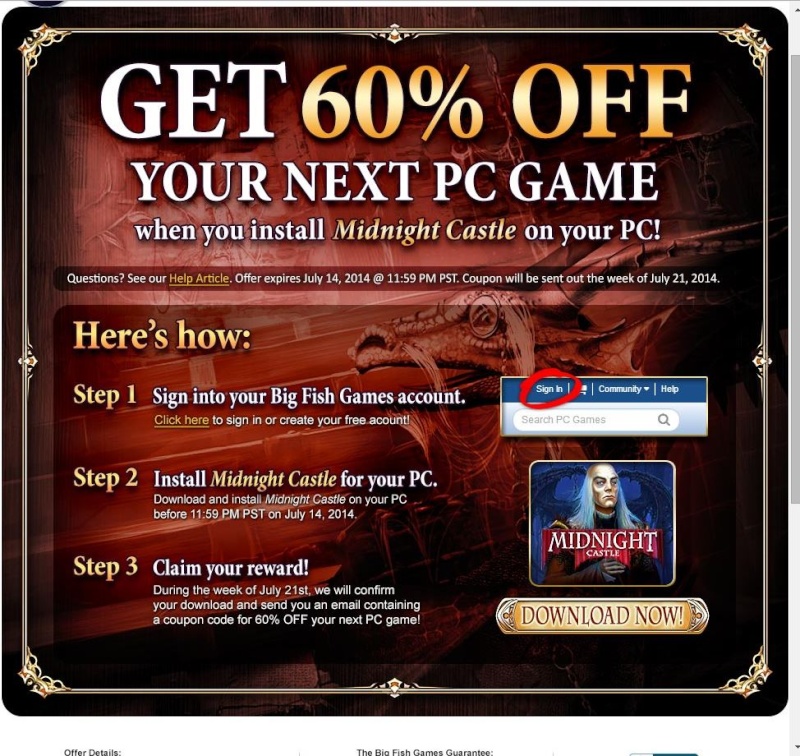 Above image courtesy of Justie
And here's the plain ol' image link, if you'd rather have that:  https://i.servimg.com/u/f39/18/81/86/77/midnig10.jpg
I just e-mailed them for my coupon
EDIT:  It won't let me submit the form!  It just going into limbo!
  If you have the same problem, you can use this e-mail address to contact them, though it takes longer: 
info@bigfishgames.com