THIS THREAD IS ON HOLD. 
WHAT YOU SEE HERE ARE BASICALLY AUTHORS NOTES.

NB:
This thread is becoming very difficult to read as new information is added here and there.
Significant additions will be given a
link
here.
The other links will still take you to a regional history or set of individuals, which may have updates or rewrites.
Spice City's Census now complete.

Justie's Hidden Notes continue.Desert Rim Forests Census newly updated to include: Harvest EggDesert Rim Forest's Mystery solved.
Coming Soon:

Tru Dru & William's Story

The Vampire Wars

More of Justie's Hidden Notes
Historical Overview
Community Map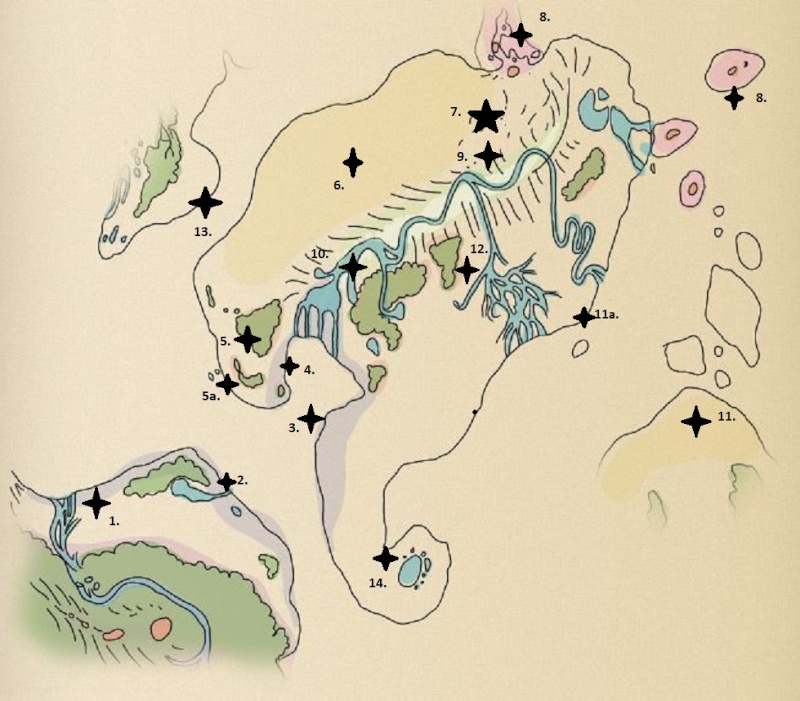 Legend
1
Western Jungles
2
Coastal Flats
3
Great Sea
4 Waterfall Landing
5
Desert Rim Forests
5a
Coastedge Wood Drakes
6
Desert Dwellers
7
Spice City
8
Volcanic Regions
9
Alpine Ridge
10
Wayist Temple Of The Moon
11
Magenta Kingdom
11a Wilderness Landing
12
Wilderness
13
North Western Wastes
14 Legendary Seat Of The Humans
Individuals
Spice City
Desert Dwellers
Desert Rim Forests
Volcano North Regions
Last edited by JustTheFacts on Sun Jan 31, 2016 5:51 am; edited 47 times in total