This is SO awesome. 
Hespera
sent me a document of all the CE's released at Big Fish in 2013, which includes the developer name, when it was originally released, and how long it took to come out as an SE! 
Did you know that there were
one hundred
CE's released in 2013?
  No?  Neither did I!  I had to change it to images, but at least you can still her her amazing list!  Check it out: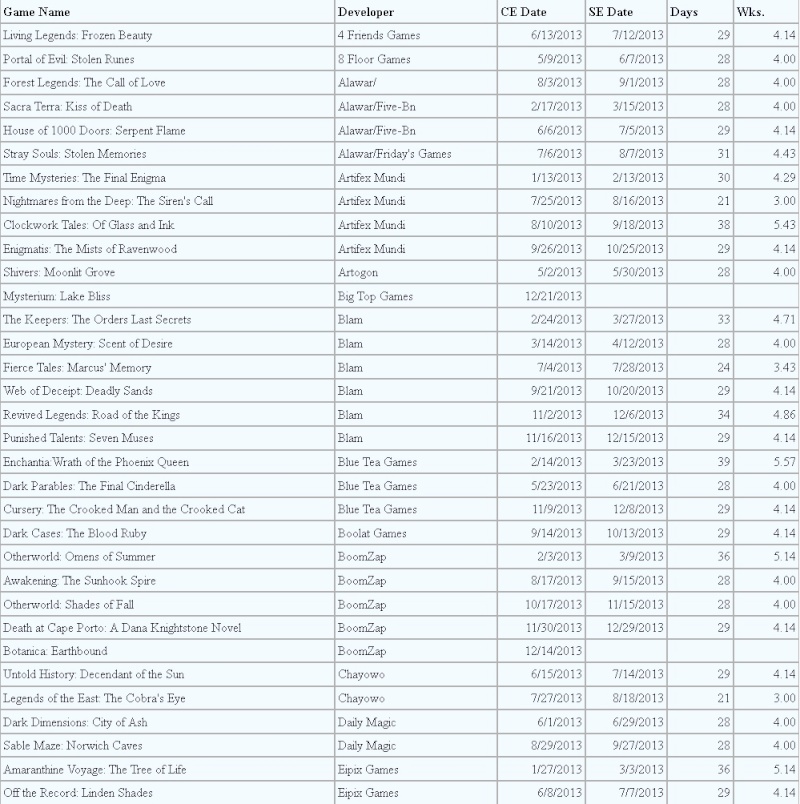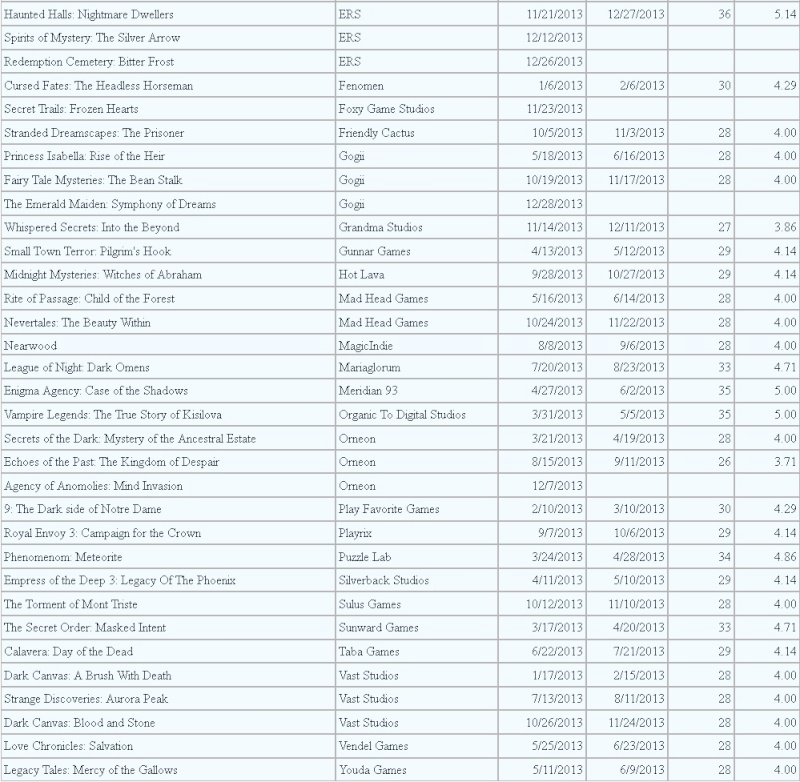 Wonderful, wonderful stuff, Hespera!
But wait, there's more! Check out the next post!