Don't Starve
by Klei Entertainment - April, 2013
Series links
:
Don't Starve
,
Don't Starve Together
Available at:
Official Website
GOG
Steam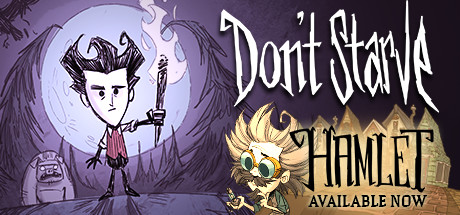 Don't Starve is an uncompromising wilderness survival game full of science and magic.
You play as Wilson, an intrepid Gentleman Scientist who has been trapped by a demon and transported to a mysterious wilderness world. Wilson must learn to exploit his environment and its inhabitants if he ever hopes to escape and find his way back home.
Enter a strange and unexplored world full of strange creatures, dangers, and surprises. Gather resources to craft items and structures that match your survival style. Play your way as you unravel the mysteries of this strange land.
Key Features:


Uncompromising Survival & World Exploration:
No instructions. No help. No hand holding. Start with nothing and craft, hunt, research, farm and fight to survive.

Constant Updates:
Join an active community that continues to help shape the game as new content is added!

Dark and Whimsical Visuals:
2D characters and odd creatures inhabiting a unique 3D world.

Randomly Generated New Worlds:
Want a new map? No problem! At any time you can generate a new living and breathing world that hates you and wants you to die.

UPDATED~


New character powers! Each of the unlockable characters has been retooled and given more dramatic special powers.

Woodie, a whole new character! This lumberjack and his trusty axe Lucy are ready to level some forests. But beware his dark secret...

Splumonkeys are now lurking in the caves. Don't let their curiosity get the better of you!

A gemology tab has appeared!

The red amulet, in addition to its previous resurrection duties, will now slowly convert hunger to health.

A blue amulet can now be crafted, with many chilling side effects.

Purple gems can be crafted into a powerful Telelocator staff. We are not responsible for missing beefalo.

Pengulls will occasionally spew forth from the ocean in winter. Carefully observe their breeding habits!

New mod configuration screen allows you to manage your mods with ease.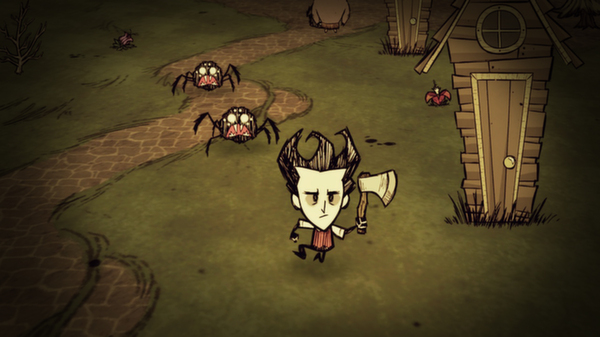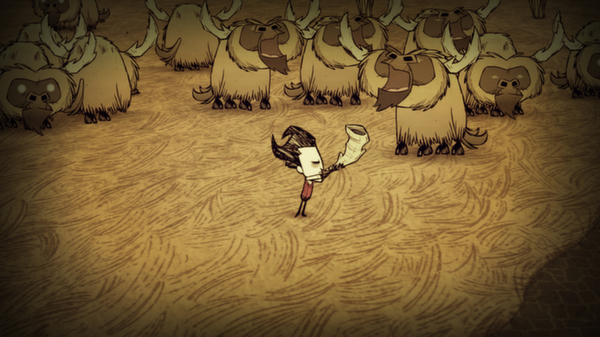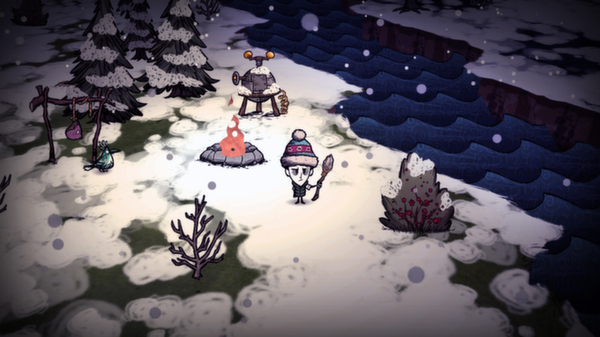 Last edited by genkicoll on Wed Dec 26, 2018 1:22 am; edited 2 times in total